Coptic cross
From https://commons.wikimedia.org/wiki/File:CopticCross.jpg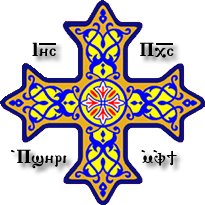 From en:Image:CopticCross.jpg made by en:User:afanous, uploaded 15:35, 29 September 2006 with description: "I created this graphic myself, and I authorize anyone to use it without permission User: afanous"
This image can also be found on http://www.andrewfanous.com/CopticCorner/CopticChurch.htm which is run by the uploader. See the bottom of that page.
Licensing (wiki commons 6/2017)
This work has been released into the public domain by its author, Afanous at English Wikipedia. This applies worldwide.
In some countries this may not be legally possible; if so:
Afanous grants anyone the right to use this work for any purpose, without any conditions, unless such conditions are required by law.
The Universal Doctrine
The Universal Path
of Spirituality
Copyright 2021
universal-path.org
Latest Blocked Spammers
Log file empty or logging feature disabled.